Whether you've moved before or it's your first time purchasing your own home, choosing the right mortgage can be a daunting and sometimes confusing experience.
At Wych Mortgages & Protection, we strive To take the stress out Of the process by providing you With expert advice And guidance every Step Of the way. Our aim Is Not only To help you Select a mortgage which best suits your needs And budget, but also To advise you On a range Of products designed To protect your mortgage payments, income And family legacy In the Event Of death, critical illness Or unemployment.
We are here To Get you moving! So contact us today On 01933 226707 Or email mortgages@wych.co.uk to arrange your free, no obligation mortgage consultation.
WE SOURCE FROM A SELECTION OF THE UK'S LEADING PROVIDERS
EXPERT ADVICE
We search a comprehensive panel Of mortgage lenders To find the most suitable deal For you.
LONGER OPENING HOURS
We offer early morning, evening And weekend appointments To suit you.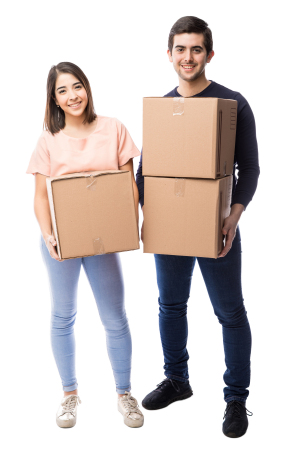 EXCLUSIVE DEALS
We have access To exclusive mortgage deals that you could Not access by approaching the lenders directly Or online.
INSTANT SERVICE
We can provide swift up-To-Date quotes And help you establish how much you may be able To borrow.
ALWAYS THERE For YOU
We will keep In touch With you throughout the mortgage process, ensuring that you know what Is going On at all times.
LEAVE IT To US
We can liaise With Estate Agents On your behalf If you wish For us To Do so.
SAVING YOU MONEY
We will review your file annually To see If we can improve your current deal And save you money.
WE Do THE HARD WORK
We will help you complete the paperwork And take care Of the finer details For you.
DESIGNING YOUR BESPOKE MORTGAGE...
Having researched the market we will recommend the product And provider we believe best suits your personal requirements. We will take into account your attitude To risk, financial circumstances along With the availability And competitiveness Of the products And providers.
We will highlight the options And features Of the various products. In addition, where we have identified a risk In your ability To meet repayments due To unforeseen illness, accident Or unemployment, we will recommend appropriate protection To mitigate this risk.
ALL Of OUR RECOMMENDATIONS WILL BE CONFIRMED In WRITING.
WITH YOU ALL THE WAY...
The mortgage we recommend will be the most suitable For you On the day you apply based On the information you have provided To us. We are aware that your personal circumstances are likely To change significantly over time. Most Of our clients Like To review once a year, Or near the End Of a special term On their mortgage because protection products And prices On offer can change, New innovations produce more suitable solutions, And better claims history can impact pricing positively. Property prices change, affecting the level Of a Property's equity. There is also an almost daily change in the mortgage products in the UK market. By not reviewing, a client could miss out on a better mortgage deal that may not have been available at the time of their last review Changes in income And expenditure (as well as inflation) can impact the real value And financial impact of any insurance And protection clients may have in place.
SEARCHING For THE BEST PROTECTION DEALS?
Income Protection Insurance
Over 50's Whole Live Cover
WE SOURCE FROM A SELECTION OF THE UK'S LEADING PROVIDERS
WHAT Do YOU WANT To PROTECT?
At WYCH Mortgages And Protection, we will help you decide which protection you require, how much protection you require And how Long you require cover For.
We will explain the various options available And ensure that you have the right policies that suit your needs And are within your budget.
LIFE INSURANCE
Life Insurance Is essential In protecting your family from the financial worries they could face If you were no longer around.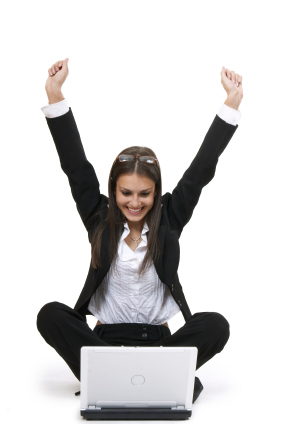 CRITICAL ILLNESS COVER
If you were diagnosed With a serious illness it Is important To make sure you And your family are Protected against any loss Of income.
INCOME PROTECTION INSURANCE
We all insure our cars And homes but we don't always look after what pays for them… our income.
FAMILY INCOME BENEFIT
This Is a method of taking the benefits of a Life Assurance plan that pays a tax-free monthly income rather than a lump sum.
OVER 50S WHOLE LIFE COVER
Over 50's life insurance can give you the reassurance that the future is more financially secure for your loved ones.
YOU CAN TRUST US To Do IT PROPERLY...
When it comes to protecting yourself And your family, one size does Not fit all.
At WYCH Mortgages And Protection we will Get To know you And your current circumstances before making any recommendations And approach every unique client Case In a professional, thorough And sensitive manner.
We constantly evaluate the protection market, ensuring our vast product range Is Not only the best value, but the most comprehensive available. Our goal Is To provide you With complete peace Of mind regarding the financial future Of your family And investments.
---
YOUR HOME MAY BE REPOSSESSED IF YOU DO NOT KEEP UP REPAYMENTS ON YOUR MORTGAGE < br > WYCH Mortgages & Protection (a trading name Of W Financial Ltd) Is an Appointed Representative Of Dragon Brokers Limited (599430) t/As The Dragon Network Is authorised And regulated by the Financial Conduct Authority. Registered office: Stafford Court, 145 Washway Road, Sale, Greater Manchester, M33 7PE. Registered In England. This e-mail Is intended only For the addressee named above. As this e-mail may contain confidential Or privileged information, If you are Not the named addressee Or the person responsible For delivering the message To the named addressee, please email us immediately